Latest News
Done!
Posted 12/12/2013
Presenting our 5th record and 4th full length album, Parachute.
Check it out now on bandcamp!

(probably time to update the web site, eh?)
Mastering!
Posted 9/2/2013
Our 5th record and 4th full length album, Parachute, is going into mastering. ETA ASAP!
Almost there...
Posted 2/28/2013
Just about ready to begin final mixing on AF5. Slow and steady (eventually) produces the album!
Into the studio
Posted 8/12/2012
Just wrapped a great weekend of recording on the as yet untitled AF5 at Crazy Beast Studio in NE Minneapolis. Stay tuned...
AF to play Unvarnished Music Festival!
Posted 6/1/2011
We're off to Worthington, MN on June 11th to play the Unvarnished Music Festival, in conjunction with the Worthington Windsurfing Regatta. Check it out here!
AF rocks Goldzilla!
Posted 8/30/2010
Atomic Flea is the featured artist at Goldzilla™, the Golden Retriever Fun Fair and Walk for Rescue. Goldzilla is a fundraising event for Retrieve a Golden of Minnesota (RAGOM) and the biggest Golden Retriever event in the Midwest. The event will be held on September 18, 2010 at Snail Lake Regional Park, Shoreview, MN from 8 a.m. to 4 p.m. 
AF proudly contributes new original composition to the 2010 National Down Syndrome Congress Annual Convention
Posted 7/13/2010
Atomic Flea is very excited to announce our contribution of a new piece of music to this year's National Down Syndrome Congress Convention.
Listen to and download the track here
Visit the NDSC web site at ndsccenter.org
AF on the (internet) radio!
(and some musings)
Posted 3/3/2010
First off, thanks to anyone reading this for your time. This site represents many significant random and shared life experiences of myself and a collection of absolutely lovely people and we appreciate your interest in our humble musical goings-on.
Mike is working many weeks these days in Nova Scotia, Canada. Still we persevere, anxiously awaiting his return from the Great White North (greater, whiter, and more northerly than Minnesota -- ha!) We will be appearing on :
Monday March 29th, 7:30PM
Live Sessions at The Whiskey (Radio Show)
Wednesday May 26th, 7-9PM
When Worlds Collide (Radio Show)
The New EP is here!!!
Posted 12/5/2009

Clocking in as the fastest followup in Flea history (previous record was five years), our new EP Falling From The Sky comes a year-and-a-half on the heels of Babadebaba and showcases our new acoustic sound with five sweet new tunes plus a cool new take on the song "One Goodbye." Living somwhere between The Beatles, Matt Pond PA, and Dan Wilson, Falling From The Sky is an exciting first milestone for Atomic Flea's latest incarnation. To all those who give it a listen, thank you, and enjoy!

Now for sale on
AF Varsity merch sales to help rebuild
Crossroads playground
Posted 10/6/2009
We'll be donating all proceeds from merch sales at the Varsity show to help rebuild the Crossroads Elementary playground. [full story]

Atomic Flea plays The Varsity!
Posted 9/24/2009

Atomic Flea will open up a night of six bands at the CD Release show for Tim Casey & The Martyrs Friday October 9th at The Varsity Theater in Dinkytown.


Flea on the radio 88.1FM KVSC
Posted 9/10/2009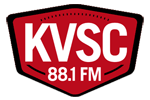 Some exciting news -- Atomic Flea will be the featured artist on the hour-long radio program "Monday Night Live," airing Monday October 5th from 10-11PM on St. Cloud's KVSC (88.1 FM, http://www.kvsc.org) The broadcast will feature a live in-studio performance and an interview revealing Atomic Flea's deepest, darkest secrets (whatever those are.) Tune in and check it out!

New web site, new EP!
Posted 8/20/2009
Welcome to our new site! It's been an exciting year, and Flea continues to venture into new musical territory. For the first time in band history, we are (mostly) all acoustic. I say mostly as Mike still runs his acoustic through an impressive array of effects pedals, creating an even more interesting array of cool sounds! We now have a full-time violin player, and Dawn also brings a beautiful singing voice to the mix (as well as some serious tambourine skills.) Eric and John, well we're keepin' on keepin' on, John rocking out a seriously cool acoustic bass guitar, and I am having endless fun working on new material for this latest incarnation of Atomic Flea.
The new EP Falling From the Sky is currently in mixdown and will be available for purchase this Fall! Four preview tracks are available on our music player in the bar below.